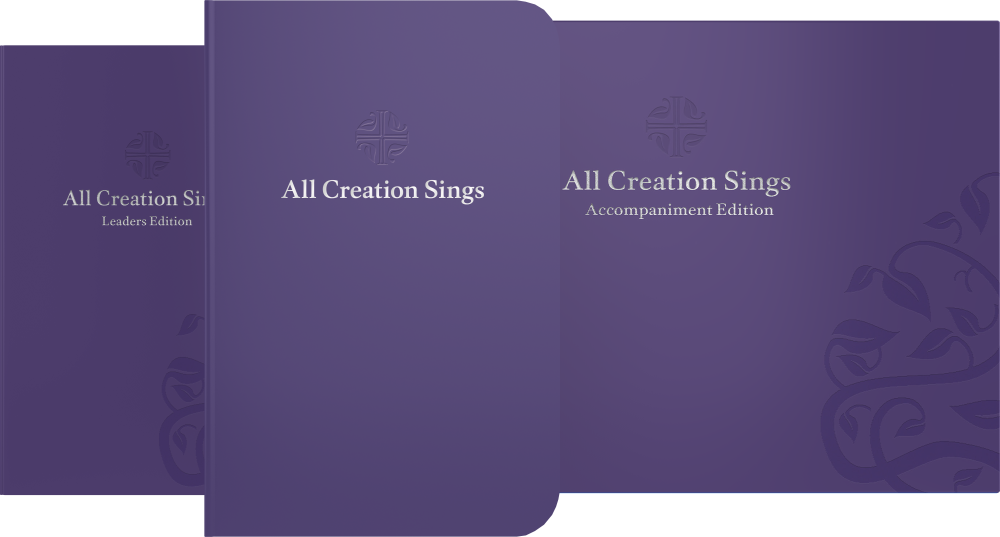 All Creation Sings
a liturgy and song supplement in the
Evangelical Lutheran Worship

resource family.
All Creation Sings includes:
Two liturgies of Holy Communion with new musical settings
A Service of Word and Prayer designed especially for contemplative worship
More than seventy-five new prayers and liturgical forms for diverse occasions and circumstances
Approximately 200 hymns and songs, many of them newly created over the last fifteen years, supporting the church year and a wide range of topics
Hand in hand with Evangelical Lutheran Worship, this supplement invites us to expand our prayer and song, joining our voices with the praise, and sighs, of the whole creation God so marvelously made.
All Creation Sings is a new, comprehensive song and prayer collection for every worshiping community. Supplementing Evangelical Lutheran Worship, this resource contains expansive hymns and liturgies that invite us to join our voices with God's whole creation.

9781506449616

Full accompaniments to the liturgical music and the hymns, as well as guidance on how to lead various genres of song. Spiral-bound landscape format minimizes page turns.

9781506449623

The liturgical section is presented in larger format and the content is expanded to include everything needed for the worship leader to conduct the services.

9781506449630
Sign up below to receive updates!